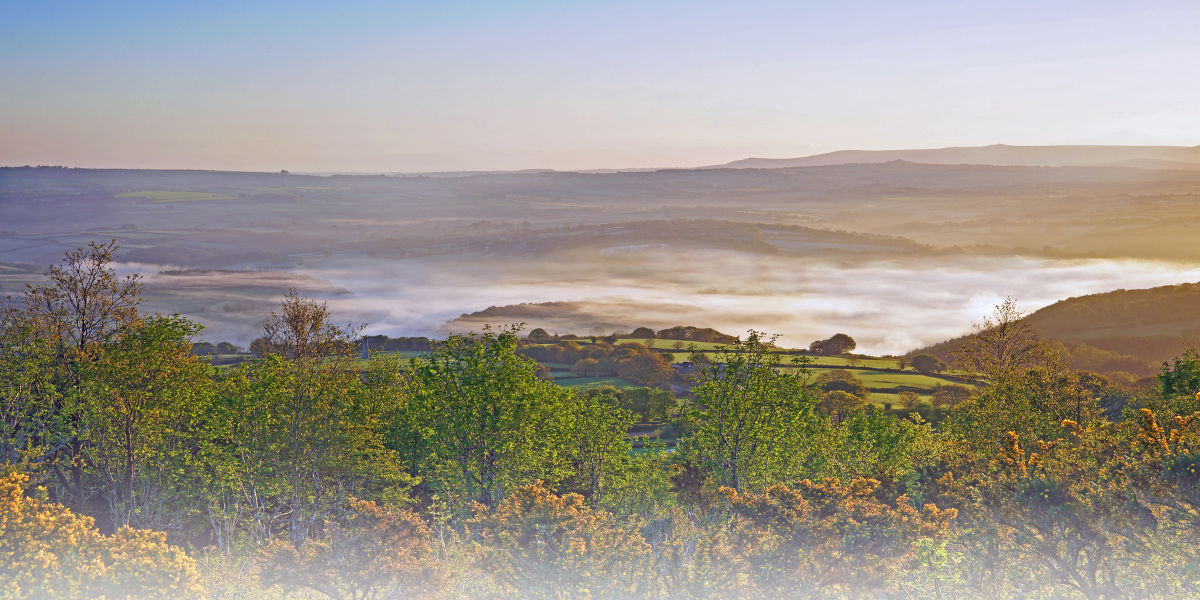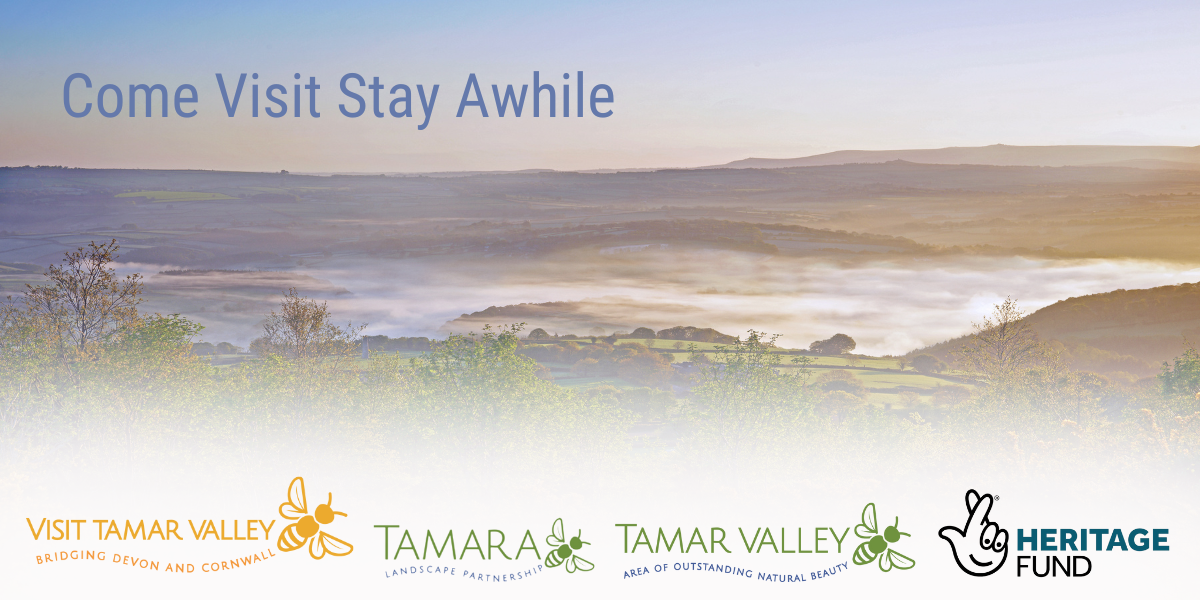 Welcome to Visit Tamar Valley - Bridging Devon and Cornwall
Our Vision is to promote the Tamar Valley as a not to be missed destination in the South West, and increase visitor numbers and spend in this wonderful landscape that bridges Devon and Cornwall
Visit Tamar Valley is proud to be the Tamara Landscape Partnership Scheme's delivery partner for the Come Visit Stay Awhile project, on of ten pillars that sit within the scope of the Scheme. The aim of this project is to stimulate a sustainable increase in visitor numbers and opportunities for local businesses in the Tamar Valley. 
The Tamara Landscape Partnership Scheme
The Tamara Landscape Partnership Scheme (TLP) is a 5-year project that consists of 10 exciting pillars. The pillars are designed to create a brighter future for the Tamar Valley, the people who live here, and those who choose to holiday here or visit the area for the day.
With the help of communities, farmers, businesses, and local organisations such as Visit Tamar Valley, the Scheme is designed to cultivate landscapes that are rich in wildlife, culture, and heritage. The scheme will improve access, promote ways for people to enjoy the landscape, and improve health and wellbeing. The TLP scheme will also create new training opportunities for local people.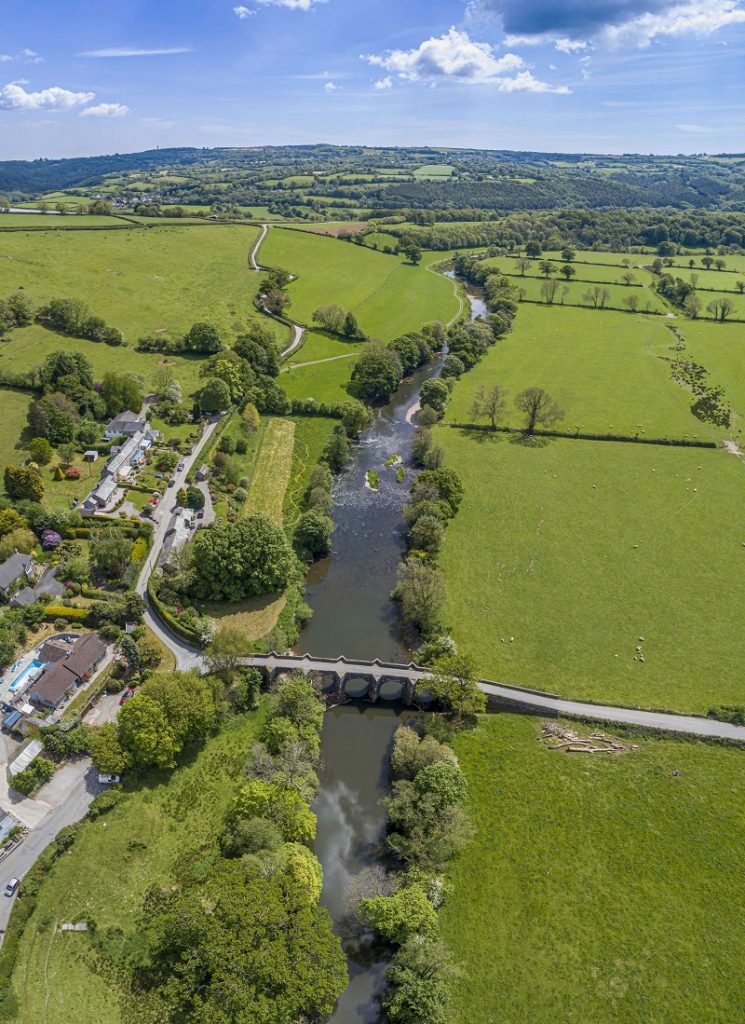 Come Visit Stay Awhile falls under the scope of the Scheme. It focuses on stimulating an increase in visitor numbers and opportunities for tourism and hospitality businesses in the area. Visit Tamar Valley is pleased to have been awarded the opportunity to partner with the Tamar Valley AONB to deliver the Come Visit Stay Awhile project, with work getting underway in November 2022. Thanks to the National Lottery Heritage Funding, an injection of funds is dedicated to:
Further developing a fully resourced-destination website
Proactively marketing the Tamar Valley as a place to visit
Promoting hospitality and tourism businesses in the area
Creating opportunities for local people to become involved in the industry
Upskilling local businesses through workshops and training
Creating a dedicated B2B support hub for local business owners
And generating a tangible positive impact on the local economy as a whole
Come Visit Stay Awhile includes a sharp focus on sustainable tourism. As the project unfolds tourism businesses will have access to a raft of resources to help them develop carbon reduction plans, identify how to reduce waste, procure locally, and reduce energy consumption. 
In turn, those visiting the Tamar Valley will be able to choose green tourism businesses quickly and easily. Something that is an increasingly important deciding factor for visitors.
The work undertaken on these green initiatives will support the development of the Tamar Valley's own Green Tourism Charter. Published in 2024/2025  it will demonstrate that the Tamar Valley is a leading destination in sustainable tourism in the Southwest.
Group Travel – Putting the Tamar Valley on the excursion map
With both domestic and inbound tourism predicted to increase, tourism businesses in the Tamar Valley will receive support and resources to develop new group-ready products. An emphasis will be placed on how to identify new target markets, work with online travel agents and become bookable online. 
Meanwhile, group travel operators will find information about group accommodation and drop-off parking. Attractions and places to visit in the Tamar Valley will be highlighted as group-friendly. And the website will host itineraries, maps, and general information providing everything needed to bring excursions to the area. 
Business Support – a series of free business workshops
Visit Tamar Valley has pledged to provide training support for 100 local tourism and hospitality businesses. The training is aimed at improving digital marketing skills, supporting product development, and moving toward sustainability. The project will support the delivery of a series of free business workshops. Subjects will include:
Learn Digital Marketing Skills
Graphic Design for Everyone
Developing Experiences & Becoming Bookable Online
Social Media Essentials
Understanding Group Travel & Developing Products for the Group Travel Market
Sustainable Tourism for your Business
Resources will be available on demand through the provision of a business-to-business hub. The hub will house general business support information, webinars, toolkits, marketing resources, and advice, as well as links to funding opportunities and other relevant support information. 
Tourist Greeters and Community Ambassadors
A volunteer community ambassador programme will be created to showcase the Tamar Valley from a local's perspective. This 'greeters' style programme will train local people to welcome visitors to the Tamar Valley and help them plan guided tours and activities, bookable online.
The delivery of Come Visit Stay Awhile is well underway and Visit Tamar Valley is excited about the opportunities it has to offer. From individuals and micro-businesses to larger SMEs, everyone can benefit. If you would like to get involved, please get in touch. You can contact Visit Tamar Valley using the form at the foot of this page. Or, you can send an email 
If you are a tourism or hospitality business operating in the Tamar Valley and surrounding area, you can keep up to date with Come Visit Stay Awhile by subscribing to our newsletters and general email updates here.
Prefer to send us a message?