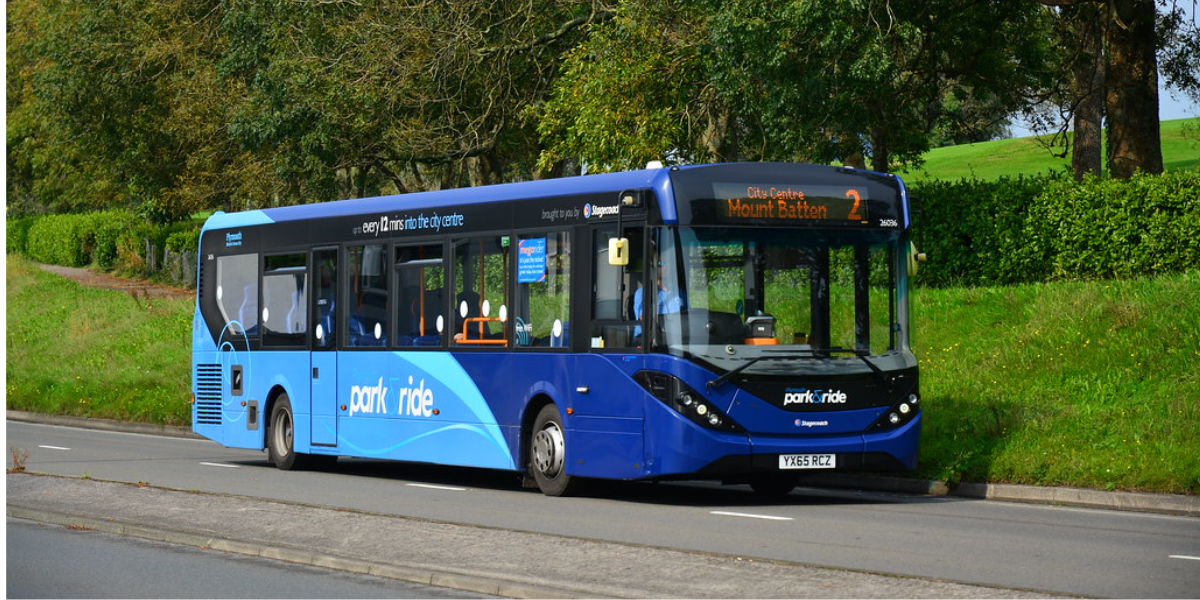 Out and About: car free travel
Whether you arrive by train, plane, coach, or in your own car, public transport is a remarkably sustainable way to explore the region once you're here, offering loads of benefits for people and the environment. Exploring with the help of public transport alone or with friends and family significantly reduces the number of private cars on the road, curbing traffic congestion and reducing horrible pollution. With well-planned networks of buses, trains, and even boats and ferries, public transport in the Tamar Valley allows visitors to get about easily and travel conveniently. Here are our top reasons for getting about car free:
You get to see over the hedgerows  The Tamar Valley has more than its fair share of high hedgerows and banks that border the roads and lanes. It also has more than its fair share of beautiful countryside. With buses set much higher than your average car, a whole host of wonderful views and vistas is revealed.
Stretch your legs  Who doesn't get fidgety on long car journeys? Boats and trains in particular allow you to get up,  move around, and grab a bite to eat or drink. 
Avoid the jams  These days, public transport tends to have a priority lane at many traffic snarl-up blackspots along the way, ensuring timely journeys and avoiding jams and delays.  
Meet new people Without the responsibility of driving to occupy you, you're free to chat with your fellow passengers and perhaps make new friends.
Experience the journey together  If you venture out in the car as a family, or with friends, someone always drwas the short straw and ends up having to spend the entire time focusing on the road ahead.  Public transport allows everyone to enjoy new sights and sounds, and share the experience equally. 
Eco-friendly  Aside from walking and cycling, train travel in particular is one of the most environmentally friendly ways to travel. By letting the 'train take the strain' you'll be a greener visitor who travels sustainably.  
To help you, we've pulled together some useful links that will help you plan your journey across two counties on this page. Scroll down for links to public transport providers in the region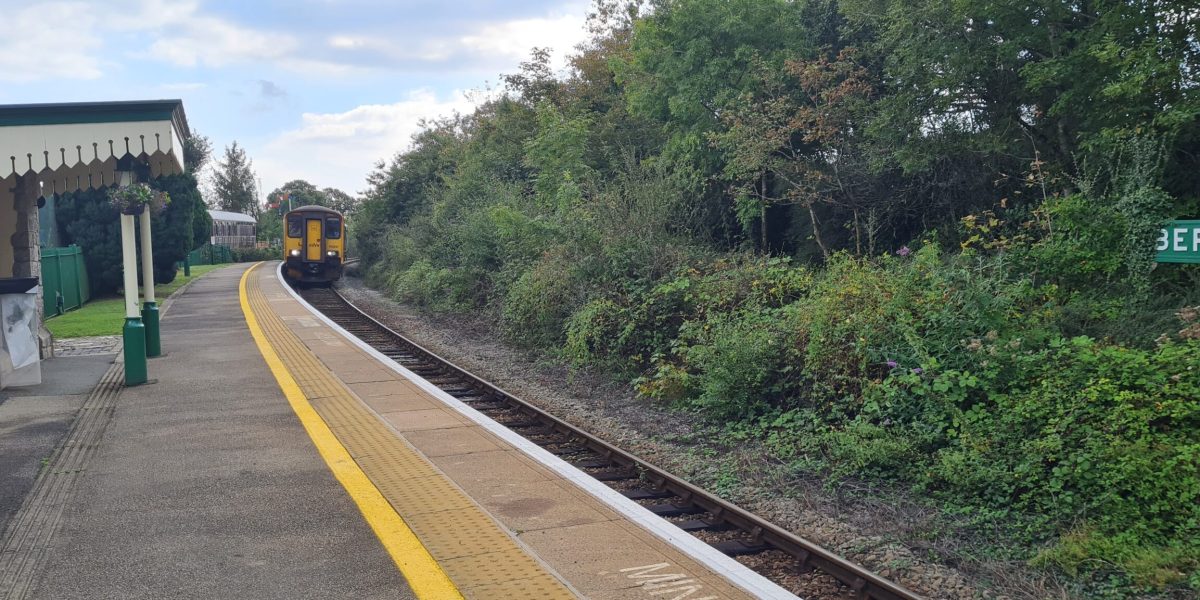 The Tamar Valley Line train is a real treat. Weaving its way through the picturesque landscapes of east Cornwall and west Devon, it's a delightful journey.  This scenic railway route follows the course of the River Tamar, meandering past charming villages, ancient woodlands, and idyllic countryside. As the train chugs along, you'll be treated to breathtaking views of rolling hills and tranquil waters. The Tamar Valley Line not only showcases the region's natural beauty but also provides convenient access to various attractions and destinations along its route.
From the historic mining town of Gunnislake to the bustling city of Plymouth, the line passes through Calstock, Bere Alston, and Bere Ferrers, connecting communities out of season, and providing a great travel option for visitors.  
The Southwest is well connected by a network of scenic main and branch lines, allowing you to enjoy stunning coastal views, verdant countryside, steep wooded valleys, and river crossings.  
We've included a link to the Great Scenic Railways website here.
From Plymouth Station, you can reach the rest of the country, including Exeter, Bristol, and London. Or journey west into Cornwall. Explore your onward journey options on the GWR website. 
Meanwhile, the newly reopened Okehampton service provides a direct route east to Exeter.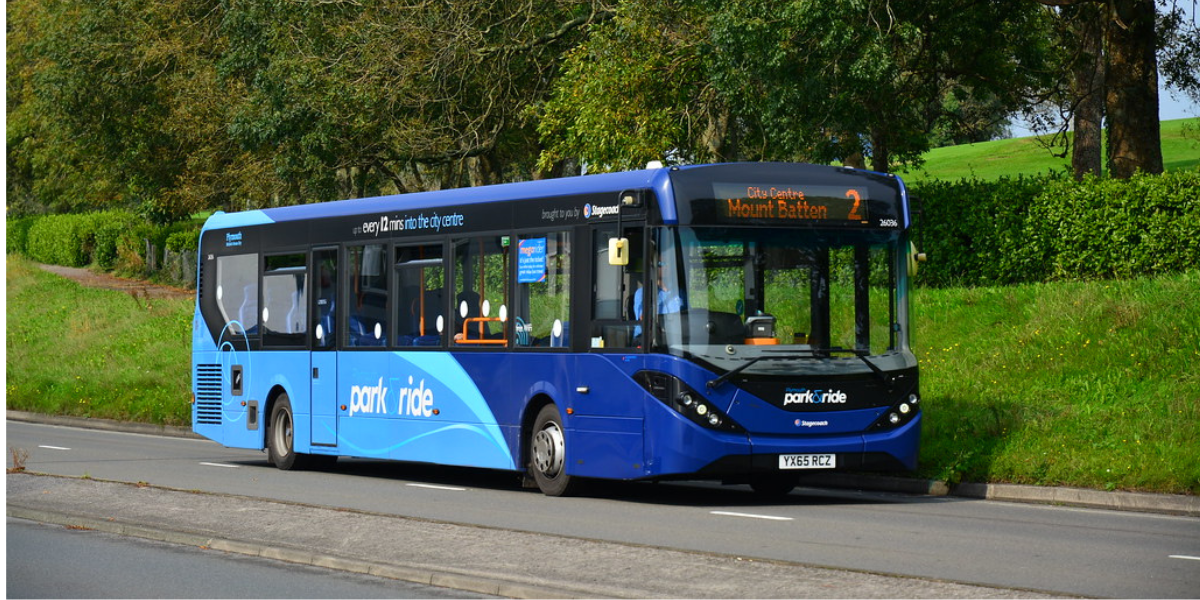 The bus network in the Tamar Valley region is pretty good. It provides a reliable and convenient means of getting about, connecting towns and villages right across the area. What's more, wherever you're staying it's possible to reach both the north and south coasts, Dartmoor and Bodmin Moor too. With regular routes, schedules, and a bit of planning, you could quite conceivably spend your entire visit exploring the area by bus. 
If a visit to Plymouth, Britain's Ocean City is on your to-do list, you'll find that the city is well served by a timetable of park-and-ride services too.
For bus travel in Devon, we found this fabulous interactive map of services tool on the Devon County Council website. The map not only shows you each route but also how regularly the buses run. 
We found a similar resource for Cornwall on the Fist Kernow website. You can pick up bus services that will take you all over the county. In east Cornwall from the likes of Plymouth, Saltash, Callington, and Liskeard.   
You can also query Traveline SW which gives point-to-point information on all forms of public transport, including trains and ferries on the date and time of your choice (please note that as at the time of publishing, Go Cornwall Bus service information may not be correct on Traveline. We recommend therefore that you double-check your intended connections on the Go Cornwall website.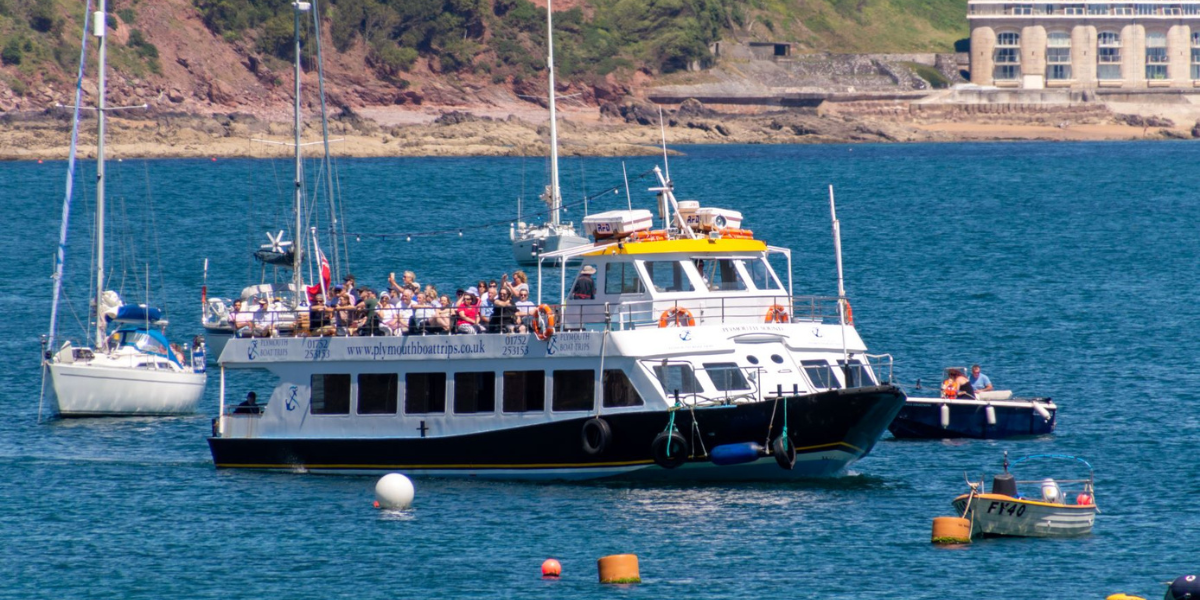 You just can't beat exploring the Tamar Valley by boat, especially when the sun is shining, glinting in the gentle ripples.
There are a number of ferry services linking Plymouth with the very south-eastern tip of Cornwall, and also Plymouth centric routes linking three iconic destinations at the edge of the city.
You can also join one of the many cruises on offer during the summer months, including Plymouth Harbour, and half-day trips to Cotehele and Calstock.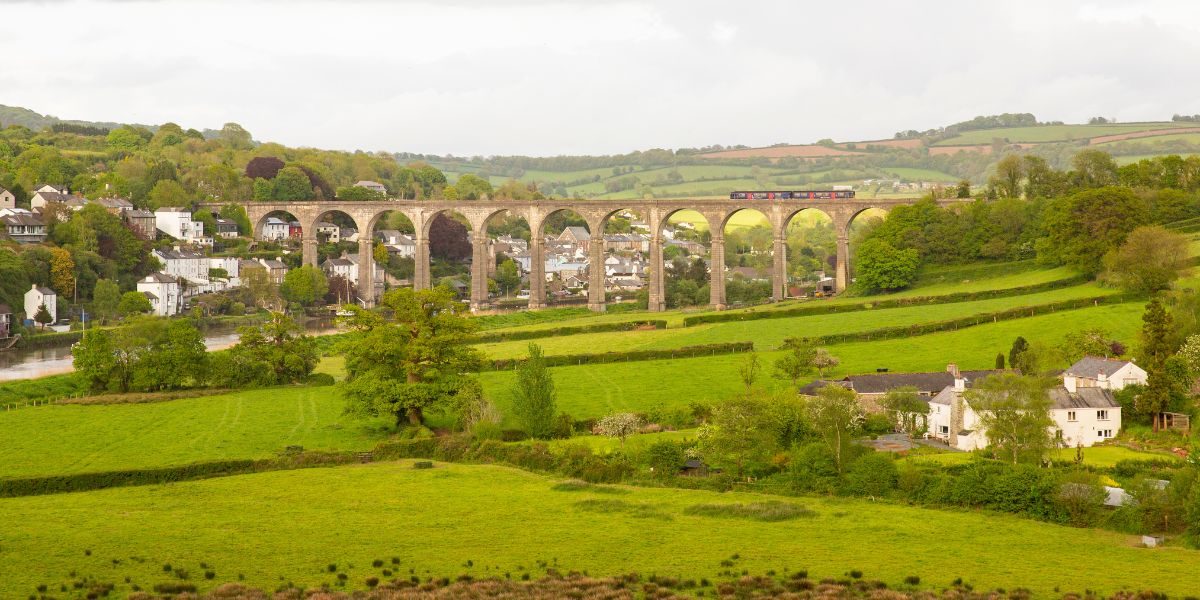 In conclusion, embracing public transport over your own car offers loads of advantages that extend beyond mere convenience. It means that you can travel sustainably with an eco-friendly approach to getting about, and share the experience equally with fellow travelers. 
In many ways, traveling by public transport evokes a nostalgic sense of independence and anticipation, reminiscent of our childhood adventures. Unlike private cars that cocoon us from the world around us, public transport plunges us into a vibrant tapestry of local life. We join a diverse community of fellow travelers, each with their own stories and destinations. 
The sometimes unpredictable nature of public transport ignites a sense of anticipation where you never quite know what might happen along the way. Whether it's striking up a conversation with a friendly stranger, stumbling upon a hidden gem of a cafe, or glimpsing the daily rhythms of local life through the train window, the possibilities for unexpected discoveries are endless.  
We hope you enjoy planning with the help of the information provided on this page. You can always let us know all about your adventures on social media by using the hashtag #escapetothetamarvalley
Our Summer Recommendations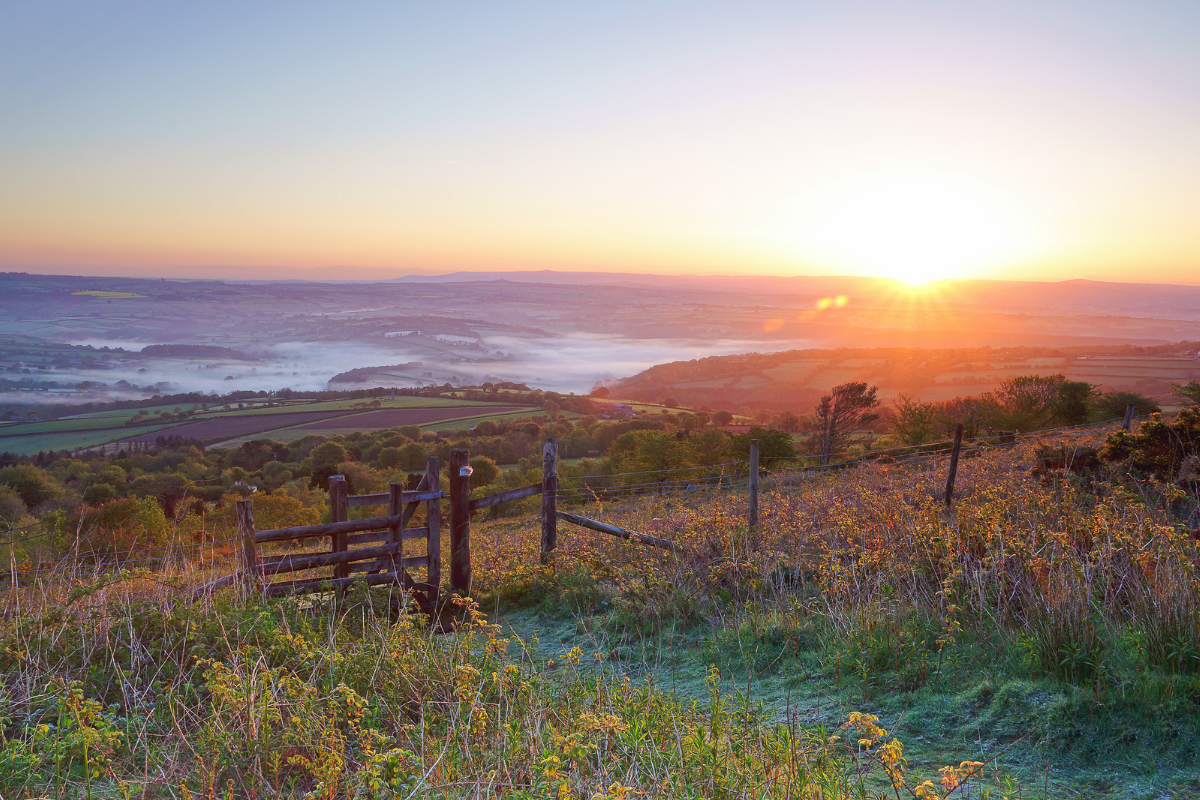 8 Reasons to Visit the Tamar Valley this Autumn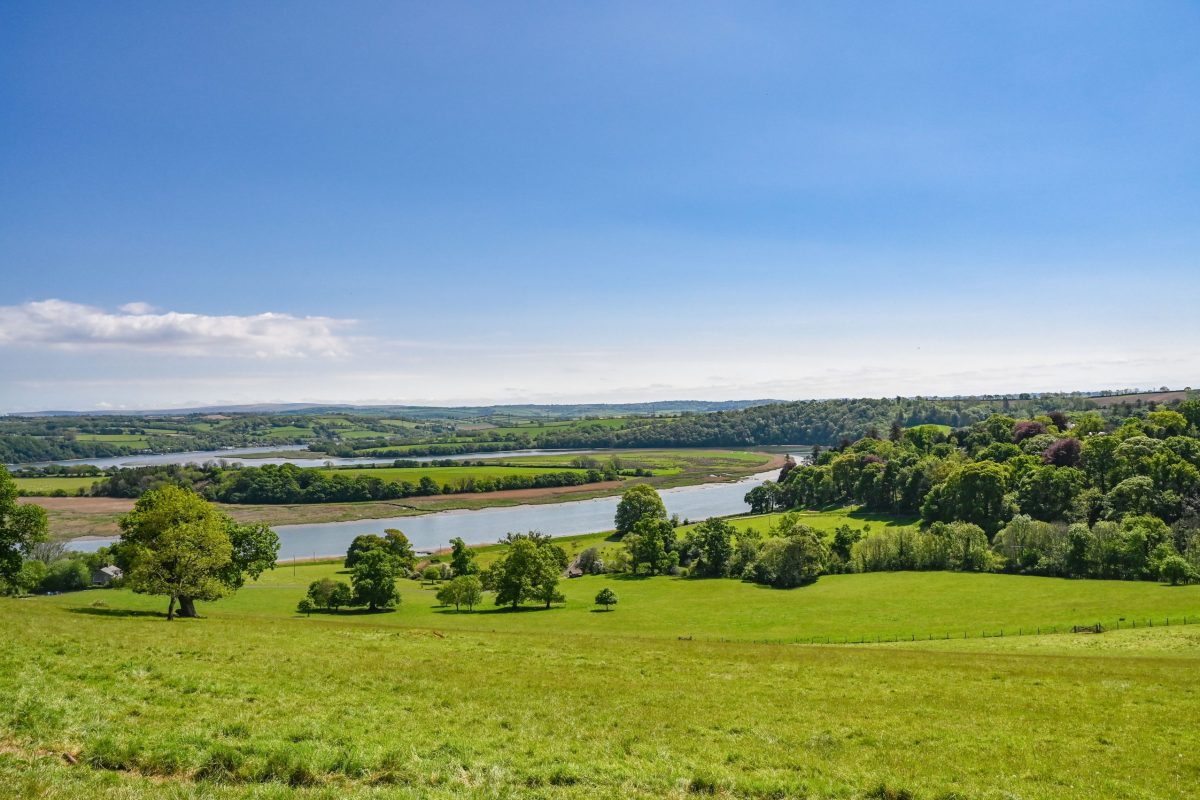 7 things you might not know about the River Tamar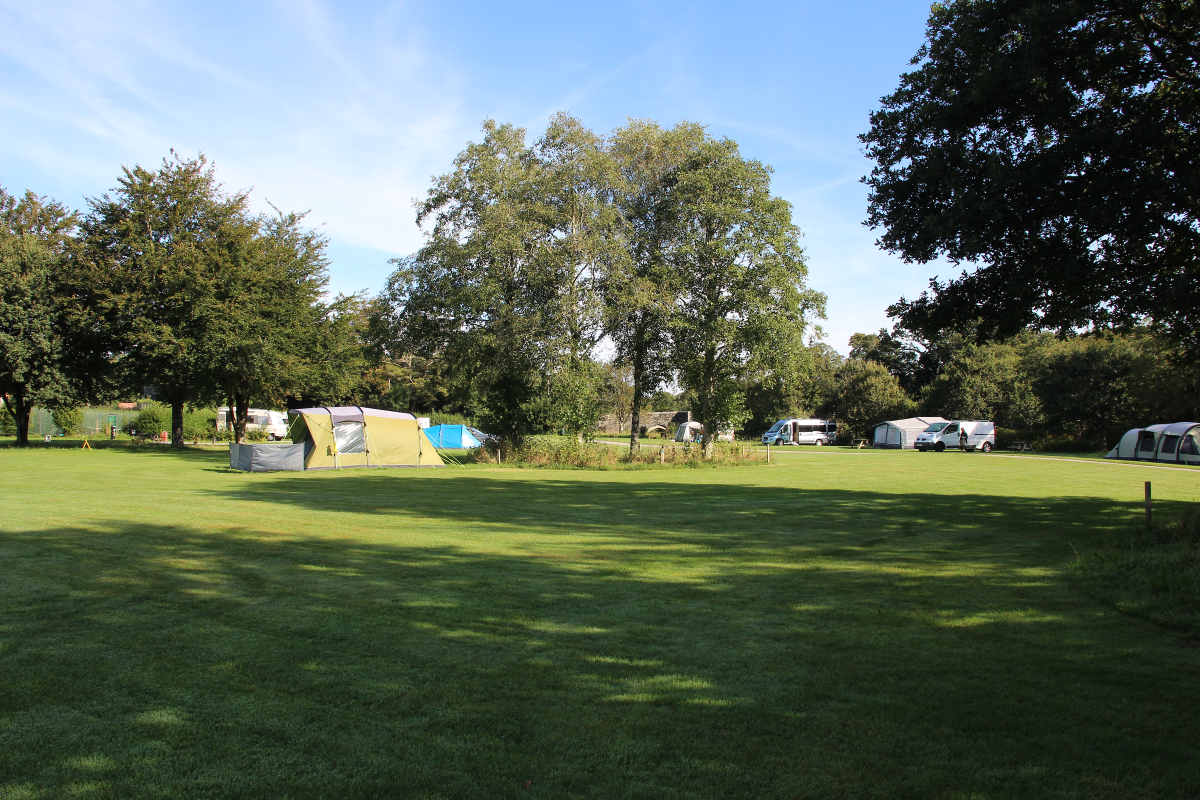 Harford Bridge Holiday Park: A Haven of Tranquillity in Nature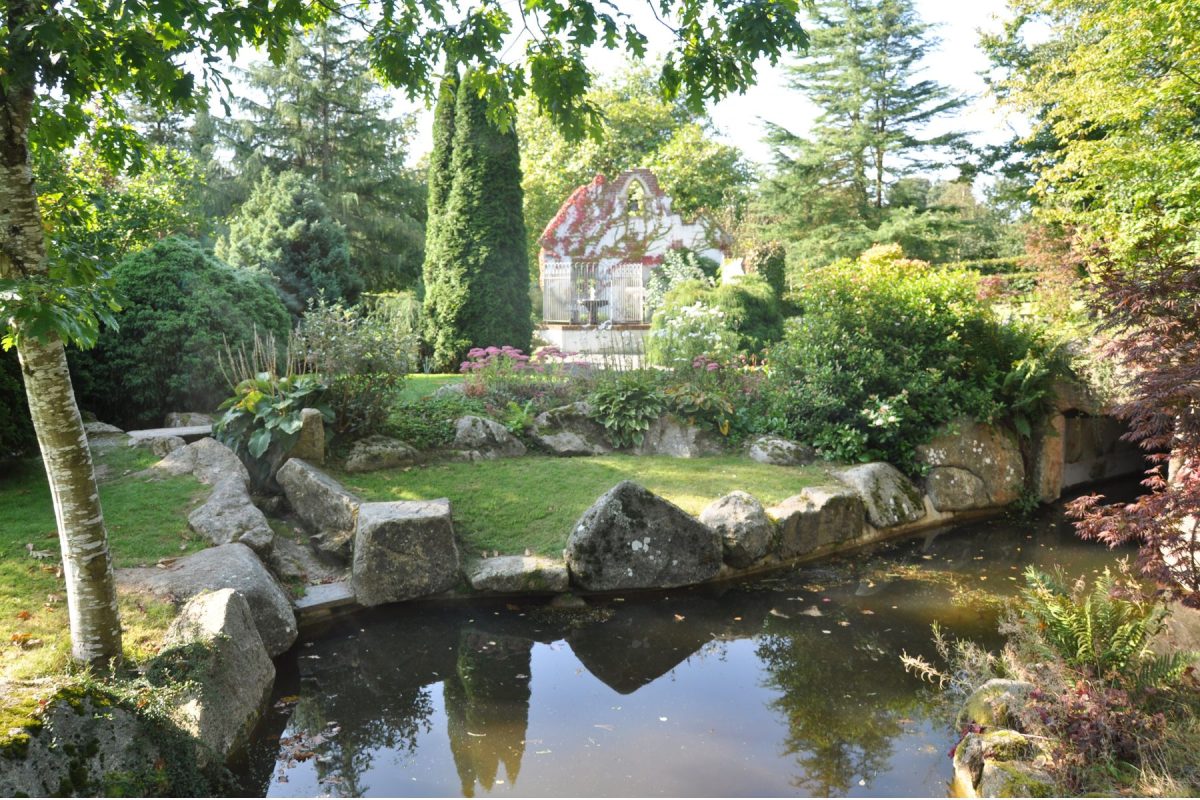 Hidden Valley Puzzle Park: The Ultimate Guide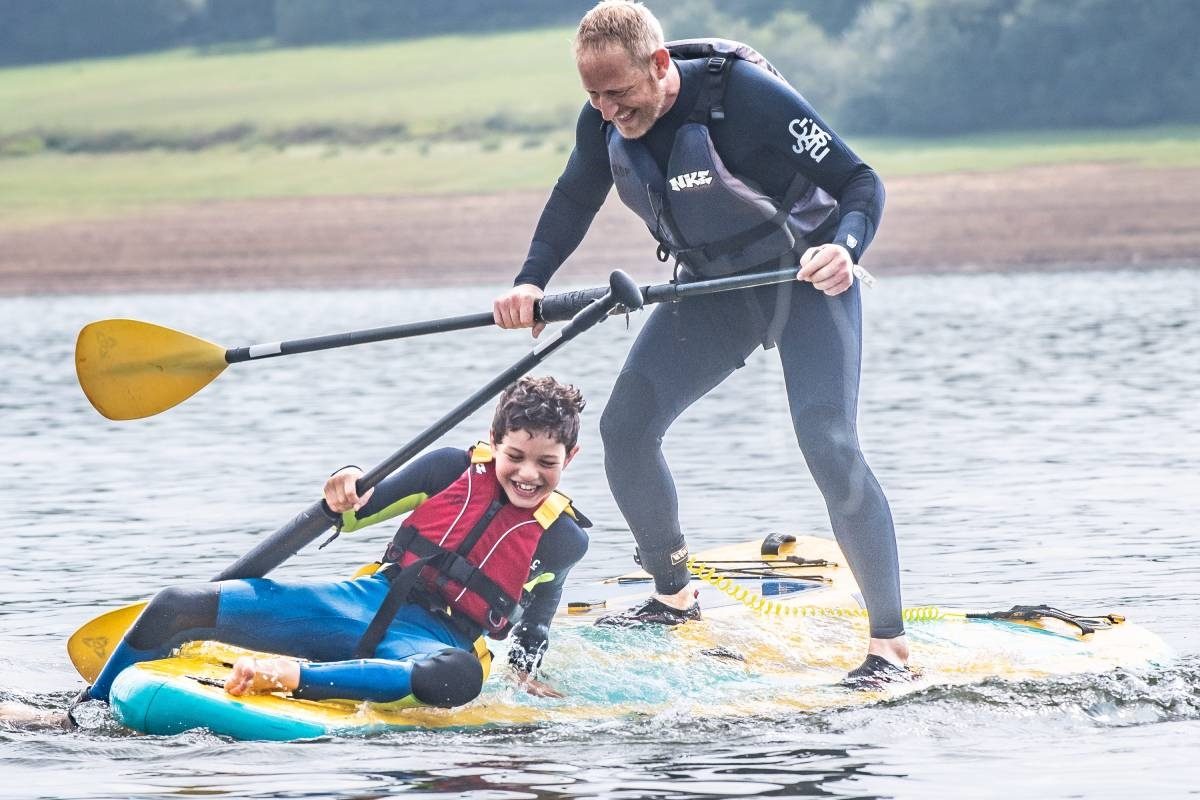 Hop into spring: fun Easter activities for families with kids
Top Tips to Attract Walkers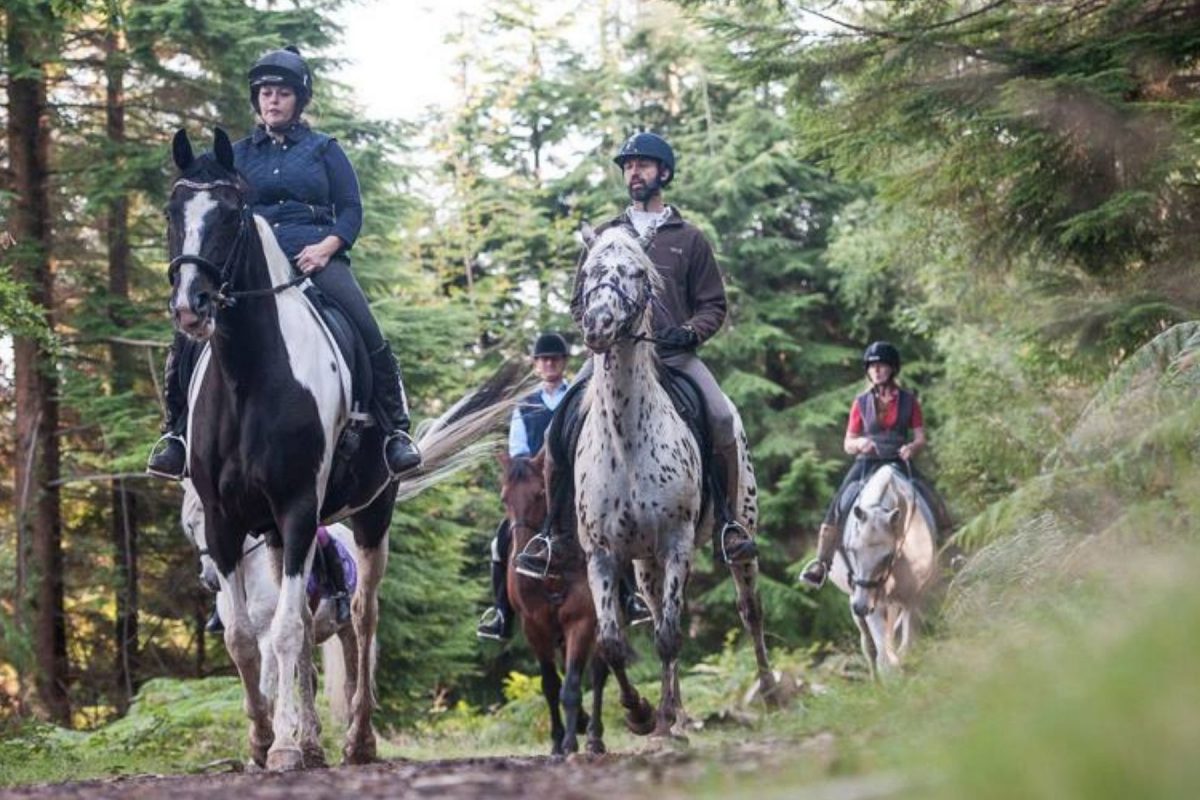 10 Fun Things To Do In The Tamar Valley This Summer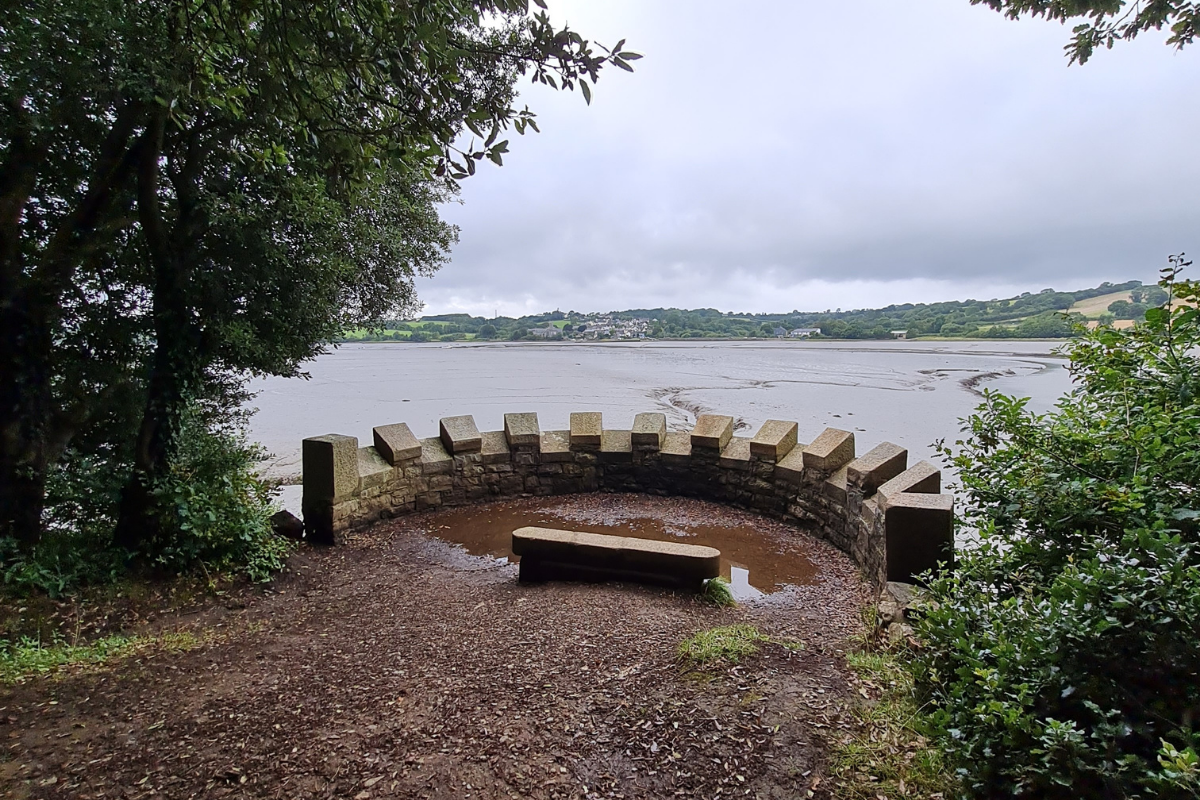 Lopwell Dam to Blaxton Creek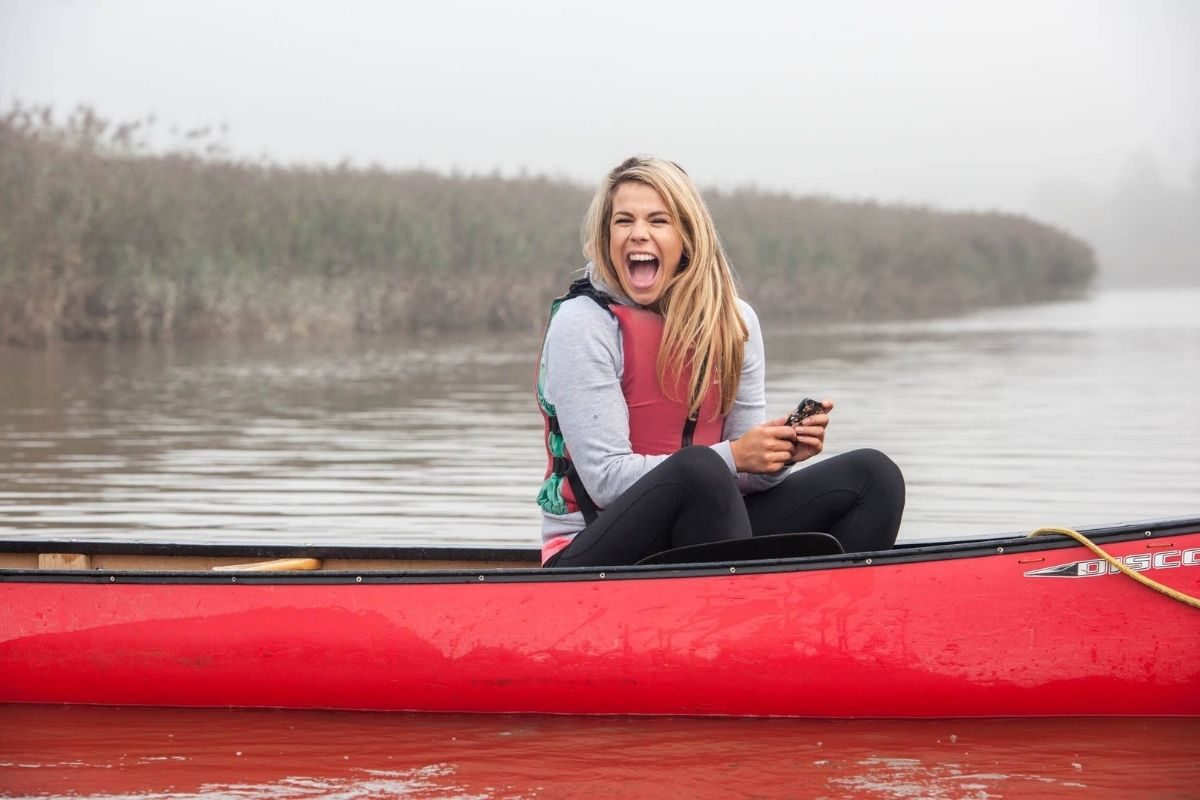 River life – adventures on the Tamar, Tavy and Lynher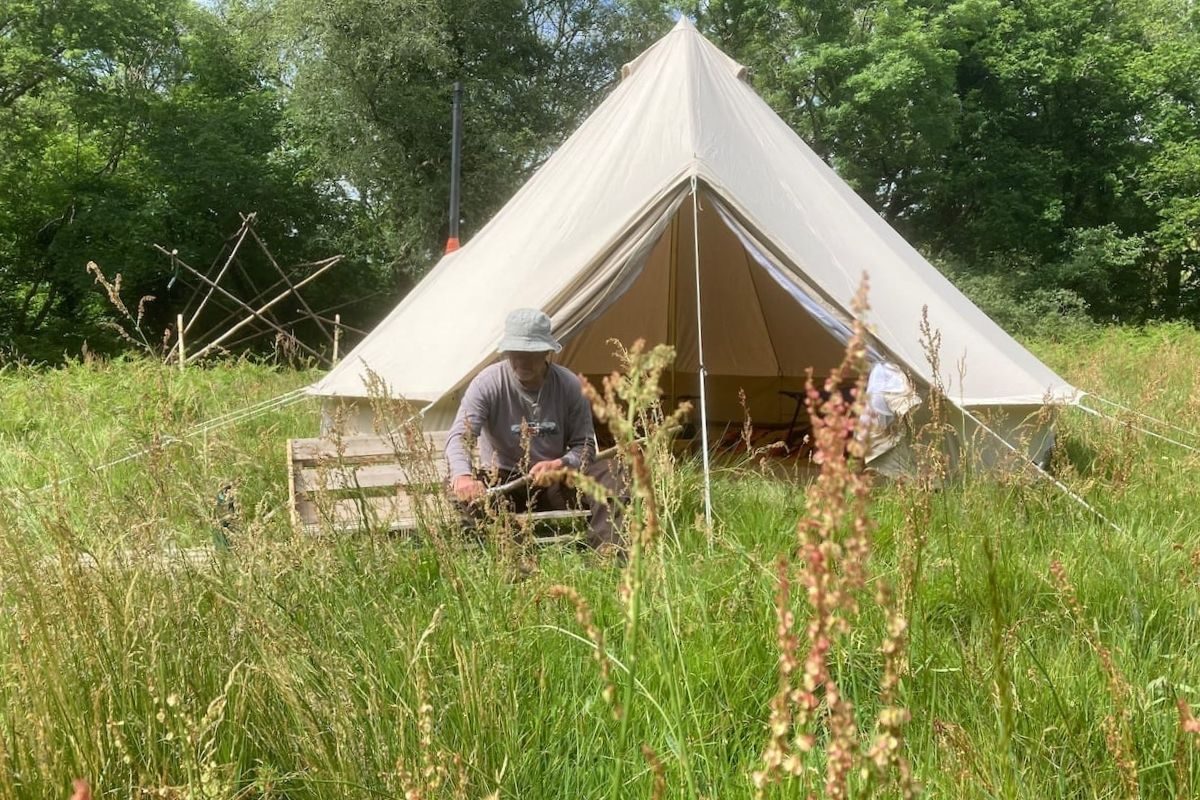 Adventure at Greenwood Music's Ancient Woodland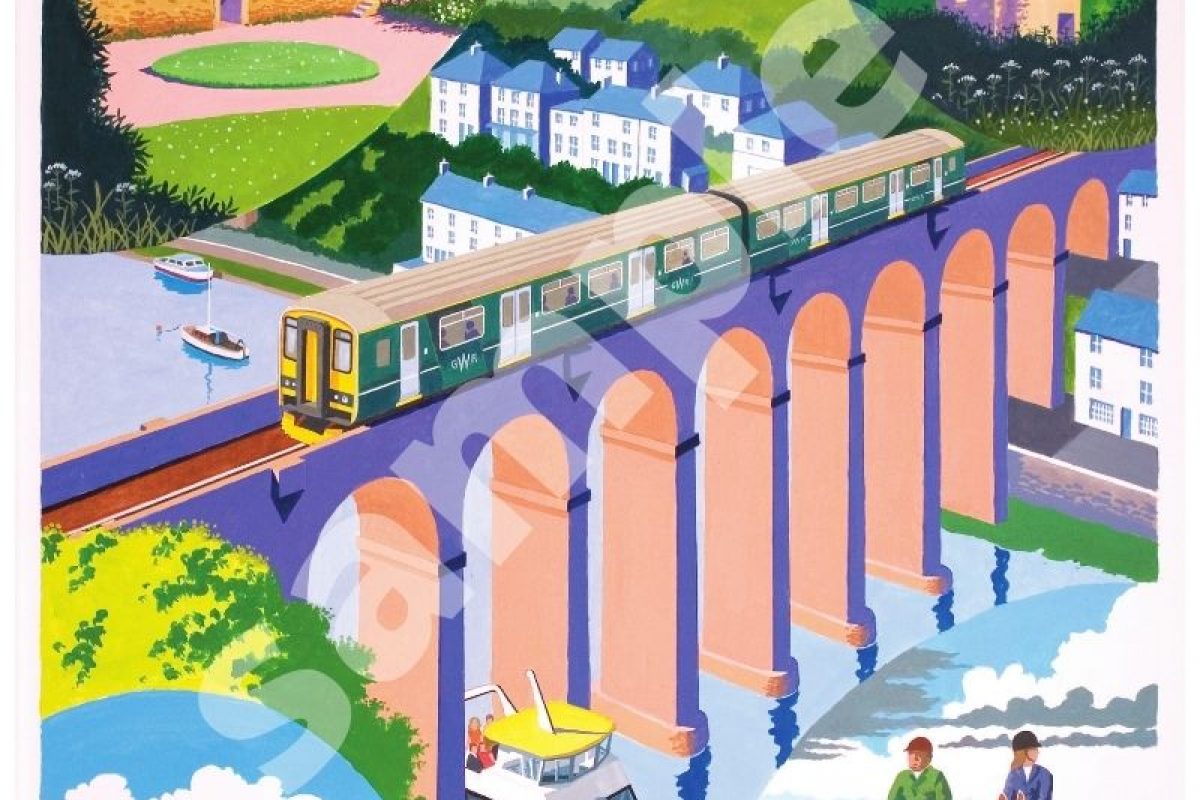 Order your copy of the stunning Tamar Valley Poster – various sizes available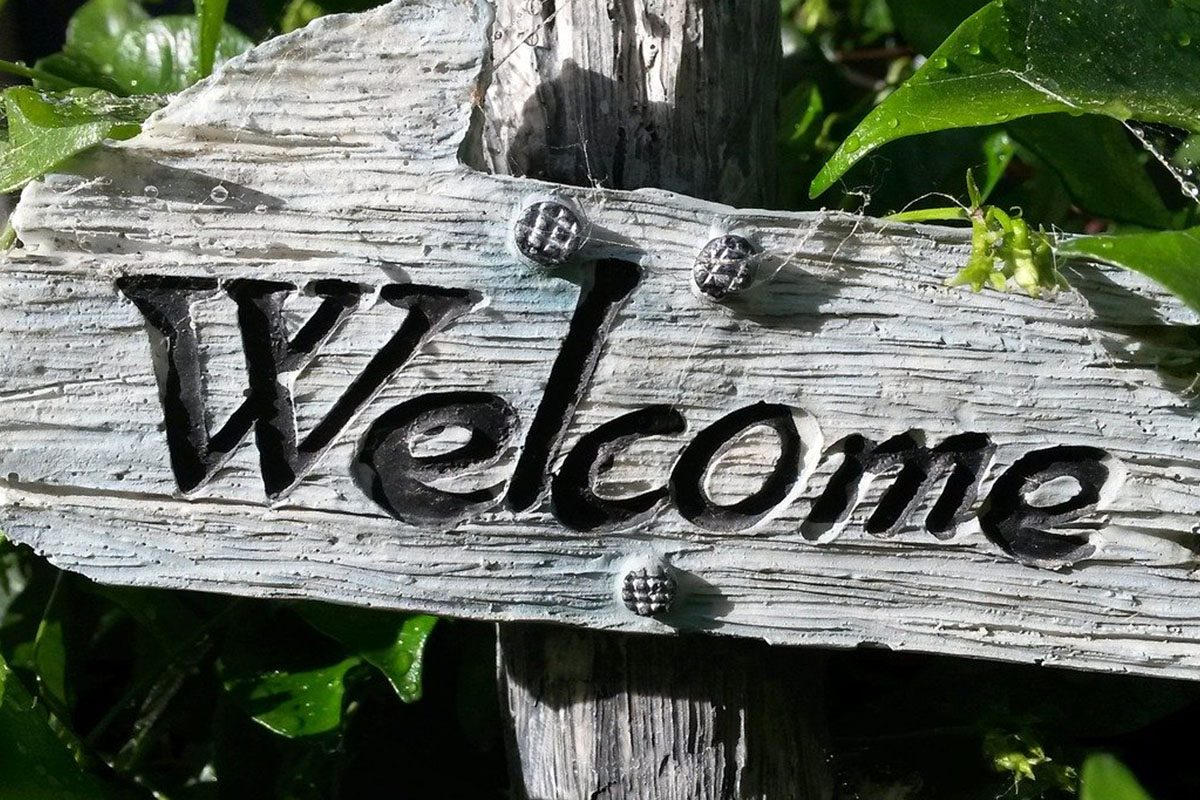 The Tamar Valley Welcomes You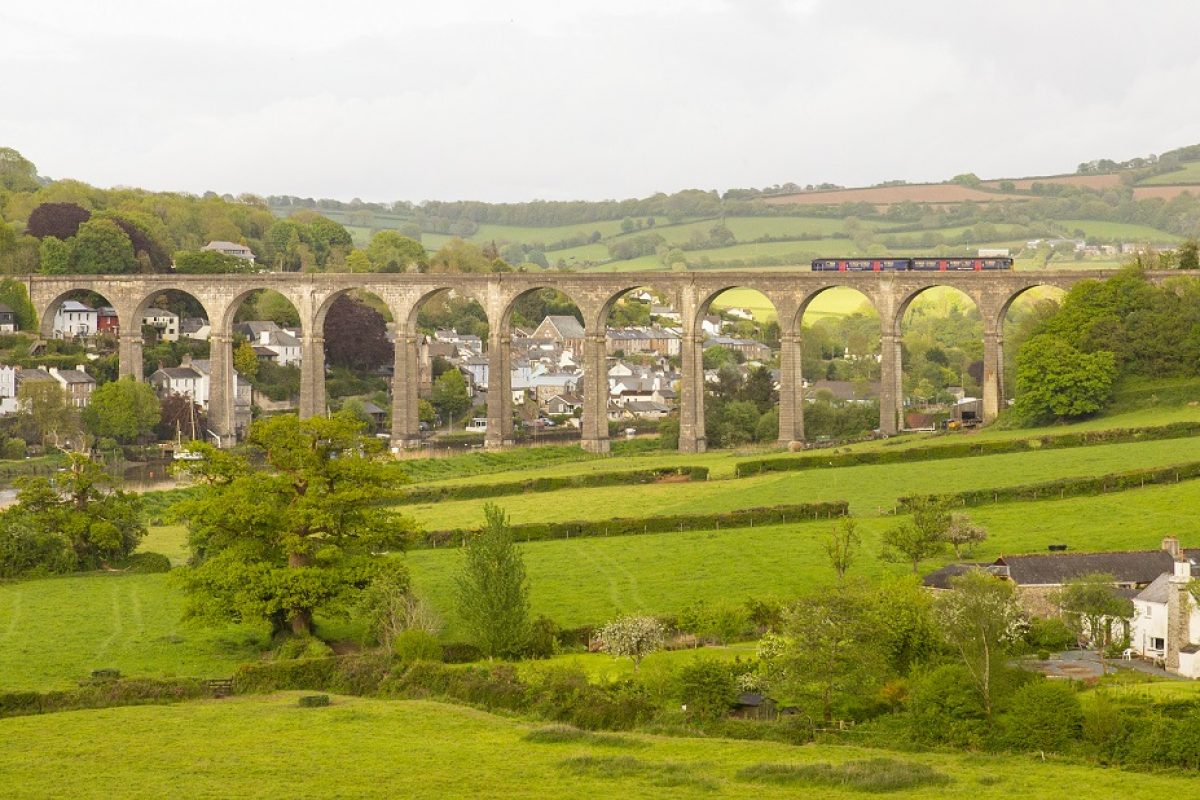 All Aboard the Tamar Valley Line