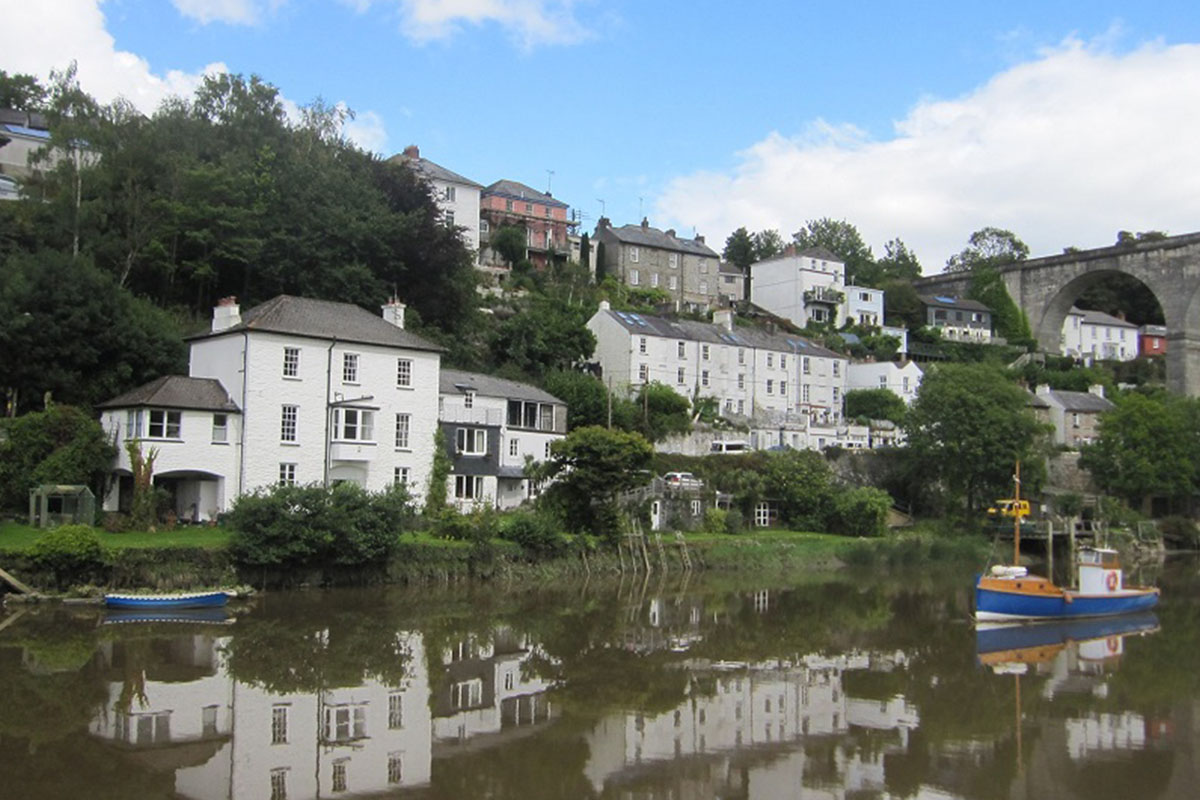 Rich with Westcountry heritage and with plenty of bustling market towns and a spectacular natural environment to get lost in, the Tamar Valley is the perfect place to explore a while. 
Each boasting its own unique character and identity, the towns nestled within the Tamar Valley offer plenty to see, explore, uncover and enjoy whilst visiting the area.  Sample the very best of local produce with restaurants on the Cornish and Devon side of the border priding themselves on using the very finest ingredients, reared and grown nearby. 
Don't forget to discover our picture perfect rural villages too.  Often boasting a characterful country pub to grab a local beer or enjoy some traditional food to fuel your adventures. 
The Tamar Valley is criss crossed by three rivers and their tributaries, creating a beautiful landscape rich with wildlife and native plant life to soak up.  
Browse this page to find something unique to see during your visit. 
Want to visit local towns?

Located just inside Cornwall and easily accessible from the A30 dual carriageway.
Located to the South of the Tamar Valley near Plymouth. Stunning surrounds.
Located in the South of the Tamar Valley – try taking the ferry if you visit!
A beautiful town within easy distance of glorious countryside both sides of the border.
A stunning town packed full of history, heritage and also great places to stay / eat.
Can't decide where to head? Get your bearings with our local map of the area.
Want to visit local villages?

Its origins lie in the once thriving local mining industry.
Located to the north of Plymouth, on the west bank of the River Tavy. 
Situated on the River Tamar several miles east of Callington.
Situated in the Tamar Valley ten miles north of Plymouth.
Rivers of the Tamar Valley

Separating Cornwall and Devon.
Flowing through East Cornwall