The Business Workshop Series
Visit Tamar Valley is on a mission to digitally upskill 100 tourism and hospitality businesses operating in, or nearby the Tamar Valley area. With thanks to funding from the National Lottery Heritage Fund and with the support of the Tamar Valley AONB as part of the Tamara Landscape Partnership Scheme's Come Visit Stay Awhile project.
Visit Tamar Valley is running a series of essential digital skills workshops, both online and in person over the next few years. We've chosen a range of topics that we think will give small business owners the skills that they will find the most effective to meet their business objectives. 
Every workshop in the programme is fully funded and free to attend.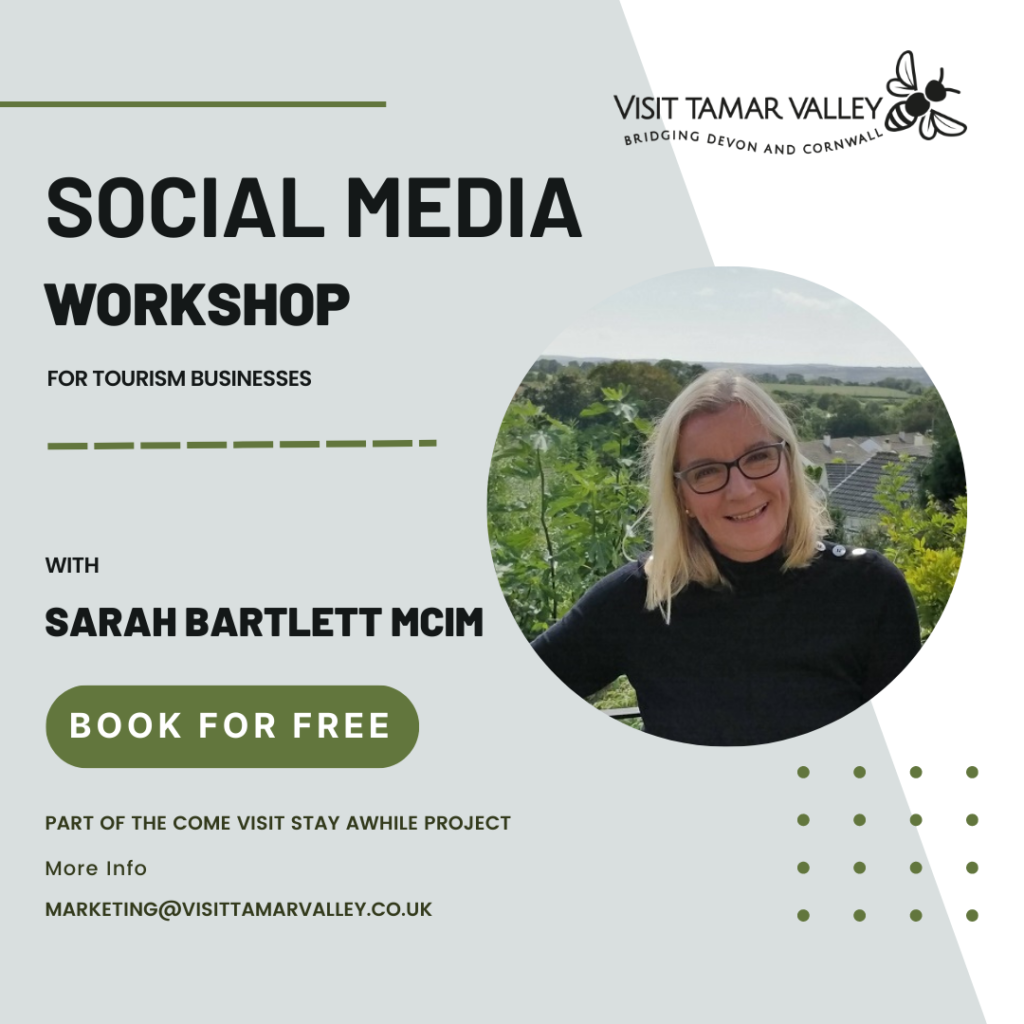 Learn how to stand out on Social Media
Join us for an essential look at using social media for tourism businesses. This interactive digital workshop is designed to build your skills and confidence in a supportive, friendly, and jargo-free way!
When you attend this session you'll quickly learn how to use the platform to bring your artistic ability to life. Find out how to easily create eye-catching designs for your business. Whether for use on social media, your website, or even for printing.
Developing Experiences & Be Bookable Online
If you run a tourism business you'll know how important it is to continuously develop your business in order to ensure a competitive edge.  Join this workshop and learn valuable hints and tips to help you develop new products and reach new customers.
Master Travel Trade & Conquer Group Travel
In today's competitive tourism industry, it's important to consider working with the travel trade to increase the reach and visibility of your business. By collaborating with tour operators, travel agents, and wholesalers, your businesses can access a wider distribution network.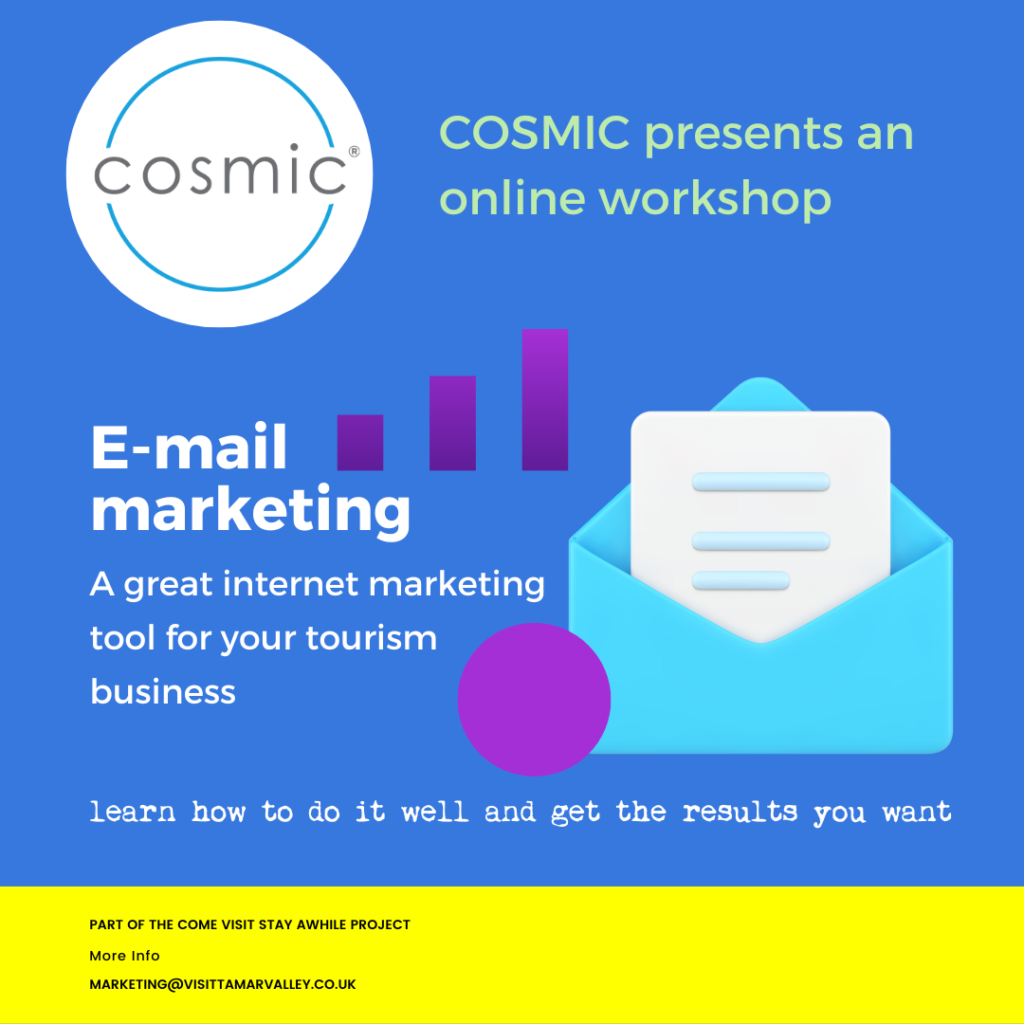 Email Marketing Strategies
Join COSMIC, for an interactive digital workshop, designed to build your skills and confidence.  In this workshop, you will learn the fundamentals for creating an effective email marketing strategy that will convert prospects into customers and turn first time buyers into recurring customers.
We'll be adding more workshops as the months unfold, so be sure to bookmark this page and check back regularly. 
If you have any questions about our workshops, please email [email protected]
Here's what people are saying:
Very useful and learnt lots that I will use in the future.
Not too fast paced that you felt overwhelmed. Able to ask questions, great if you are requiring the basics.
Excellent workshop. Well delivered with humour and patience. A wealth of information.
The workshop was short & sweet. It was helpful that all participants had a similar skill level. Lots of useful tips and tricks to make design easy & fun
Sarah's instruction was very clear and it was really useful to be able to do an exercise as well ...
Very useful and targeted workshop - really enjoyed having the time to break for coffee and to create our own work - made it more engaging. The time flew by!
Tutor was really great, enthusiastic & knowledgeable